Driving Experiences
Visitors could get behind the wheel with interactive driving experiences for all ages!
You could enjoy a passenger ride in a beautiful classic car, courtesy of Sporting Bears Dream Rides! In return for a charity donation, they took passengers on a 10-12 mile scenic route on the roads around Silverstone. 
Donation amount depended on the level of "coolness" of the car and there were 25 to choose from!
Open between 11am and 6pm
Bookings could be made on the day
Open to all aged six and over (minimum height restriction in some cars).
They were the winners of the Mervyn Garton Award for Best Off-Track Visitor Attraction in 2019.
Image
Title
SOME OF THE CARS THAT WERE AVAILABLE
KIDS FANCIED THEMSELVES BEHIND THE WHEEL?
Image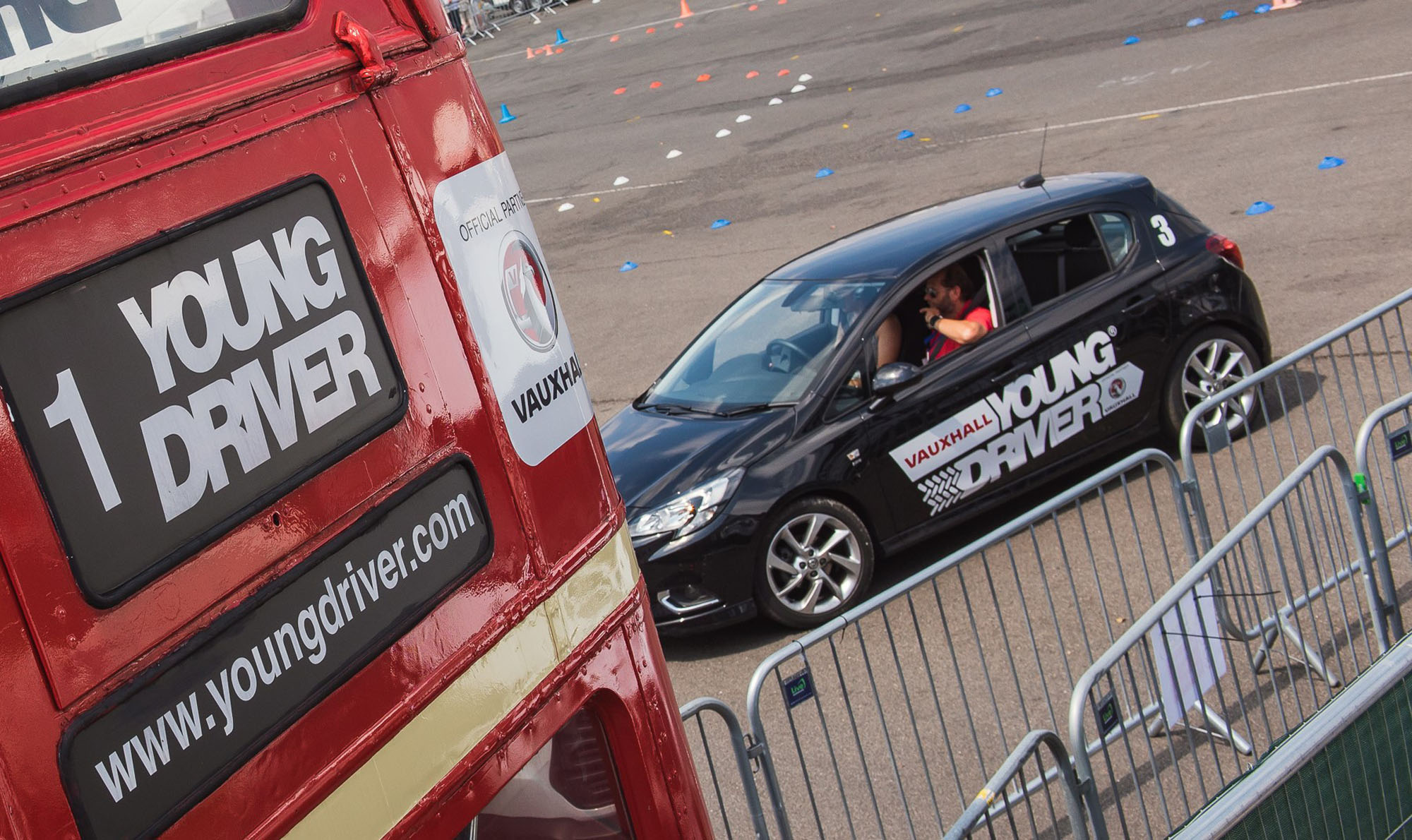 Young Driver brougt driving skills taster sessions to The Classic again this summer. They were available for children aged 10-16 (+1.42m).
They learnt a whole host of skills including starting, driving, braking, corner control, changing gear, stopping and even reversing.
Open between 9am and 6pm on each day
Sessions cost £5 and needed to be booked and paid for in advance while onsite for the event