British Racing Sports Car Club
19 - 20 June 2021
MAZDA MX-5 Galore
There's an armada of small Japanese sports cars lined up for the weekend with the Mazda MX-5 Championship, MX-5 Clubman Championship and Mazda MX-5 SuperCup all on the bill for their second outings of 2021. 
ENDURANCE RACING CHOICE OF TWO
Image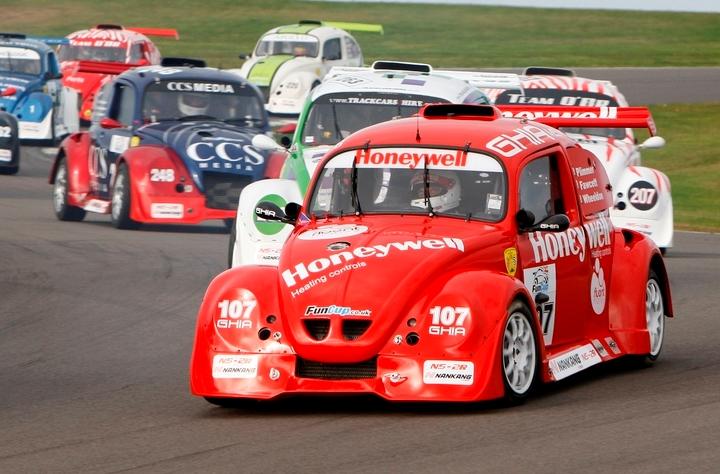 FunCup Endurance ChampionshipTeams of drivers compete in identical silhouette race cars over races of at least three hours in length. Driver changes and mandatory pit stops also add extra exciting strategic elements into the mix and even though the races may be long, there's never any let-up in the on-track action with some encounters seeing the win decided by just tenths of seconds.
Clubsport TrophyThis provides a place for clubman level race cars to compete against one another in an epic 45-mini mini-endurance pit-stop race. Entrants can run solo or with a second driver and the cars are balanced by "true" power to weight ratio which includes the driver in full race kit, to ensure each car is placed in the right category when out on track together. Previous races have been big fun to watch, so make sure you catch this one too
One category that never fails to put a smile on any racing fan's face is Formula Ford, and the Avon Tyres National Formula Ford Championship will certainly be eager to make the most of their visit to Silverstone. Just like the Mazda MX-5s, these single-seaters love to race in packs and the National circuit will suit them down to the ground. In previous years, Silverstone has always produced a cracking Formula Ford race or two and the drivers will certainly be happy to return this year, although they did compete in 2020 at the circuit albeit on the International layout on that occasion. With another bunch of young and talented racing stars ready to do battle, here's another series you'll want to find a good viewing spot for!
Image
Image
The UK is very much a country that loves its sportscar racing and in particular sports prototypes. and we're delighted that it's returning to the club in 2021! The ZEO Proto Series, run in conjunction with Duncan and Grace Williams of Excool and ZEO, is the place to race for any and all sports prototype race cars, be their open or closed top, forced induction or naturally aspirated. Anything from a Radical to a full-blown LMP3 racer is welcome provided it meets the requirements and we're very much looking forward to the variety of machinery we're sure to see appear on the grid on this weekend. One this is for sure – it's going to be fast!
Image
Allocated grandstand seat, no roving in grandstand
Variety of Food and Drink outlets available
Roving in general admission areas
Children aged 15 and under go free
Image