KEEPING YOU SAFE
Here at Silverstone, we take the safety of our fans, staff and volunteers very seriously. We do lots to keep you safe, with security measures that you can see and others behind the scenes that you can't.
During our major events, we monitor the site using CCTV and use open communication channels with our trained staff and partners. We work closely with Northamptonshire Police and security services to ensure our procedures are up to date and we are following best practice.
We work closely with Forward Security, ShowSec, S1SS Stadium Innovative, SEP – Traffic Management, leading up to and during the event weekend, to ensure the safety of all attendees.
Our site is constantly monitored and regularly searched, so when you're with us you're in the safe hands of expertly trained staff.
Image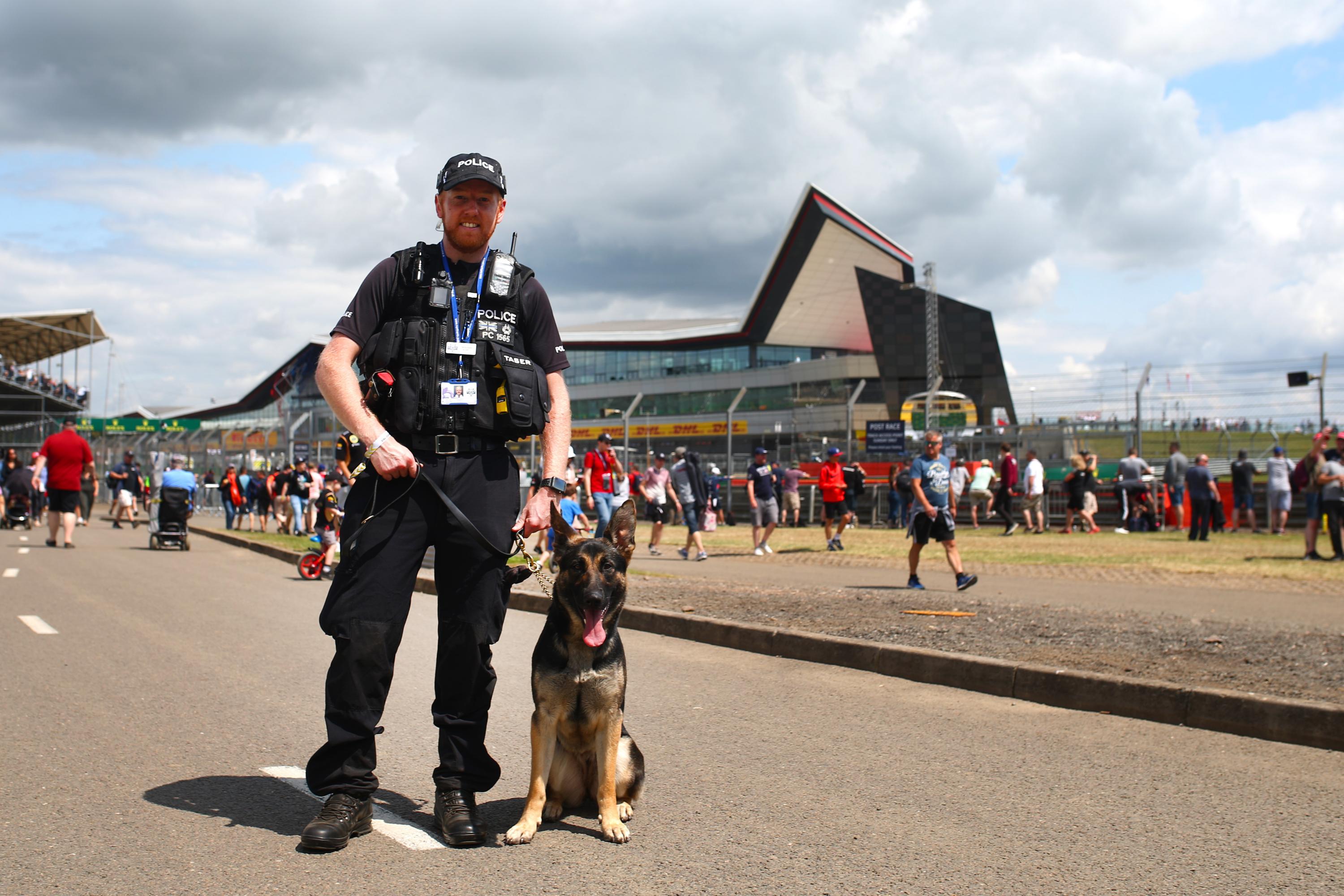 Please help our staff at the gates by having your bag ready to be searched. Our security and customer services team are there for your safety. There may be some queues while we assist fans arriving, we appreciate your patience while we complete these vital checks.
We advise arriving early and leaving plenty of time for searches.
Do not leave your bag unattended at any time and please report any suspicious items to a member of the team.
Image
The following items are prohibited at the venue:
Bags over 20 litre capacity
Glass bottles and glass containers
BBQs
Restricted and illegal substances
Offensive weapons
Items that are deemed dangerous, offensive or unsuitable
Drones or remote-controlled aircraft
Step ladders or any similar item which may obstruct another attendees' view
Lasers
Fireworks / pyrotechnics
Any items which might be subject to ambush marketing
Smoke canisters  
Tents and shelters  
Four-wheeled carry carts (doesn't include those used to carry children, but must be empty at the gate)
Powered scooters (excluding disability scooters) or hover boards
Electric cycles 
Sun parasols
Visitors will be permitted to bring a reasonable amount of alcohol into the venue for personal consumption. This will be limited to one bottle of wine, 6 cans of beer (500ml), or 6 cans of premixed aperitifs per person. Bottles of spirits or fortified wines will not be allowed into the grounds
No animals, except Guide Dogs
No bicycles
Any item, which in the opinion of Silverstone Circuits Ltd, may be used for the purpose of protest within the venue, including, but not limited to, flags, clothing, or any other item for the purpose of locking on.