Kwik Fit British Touring Car Championship
25 - 26 September 2021
Bumper to
Bumper Action
The Kwik Fit British Touring Car Championship returns to Silverstone in 2022 for what's sure to be another thrilling weekend of wheel to wheel action on the National Circuit. With a packed timetable and open paddock policy it's time to fully immerse yourself in motorsport.
The condensed 2020 British Touring Car Championship gave us a tank full of action, with the drama we've all come to expect from BTCC. It all came down to the nimbleness of the Infiniti Q50 with superstar driver Sutton at the wheel, dancing his way through the field to win his second BTTC crown.
Will 2021 see a hat-trick for Sutton, or will Turkington avoid a repeat of 2020 and take the title? As the penultimate fixture in the calendar we're guaranteed to be at the centre of nail biting championship tussles. 
Family friendly entertainment
Food and drinks options available to purchase
Roving grandstand seating
Free car parking
Silverstone Radio broadcasting on 87.7FM
Giant viewing screens
Image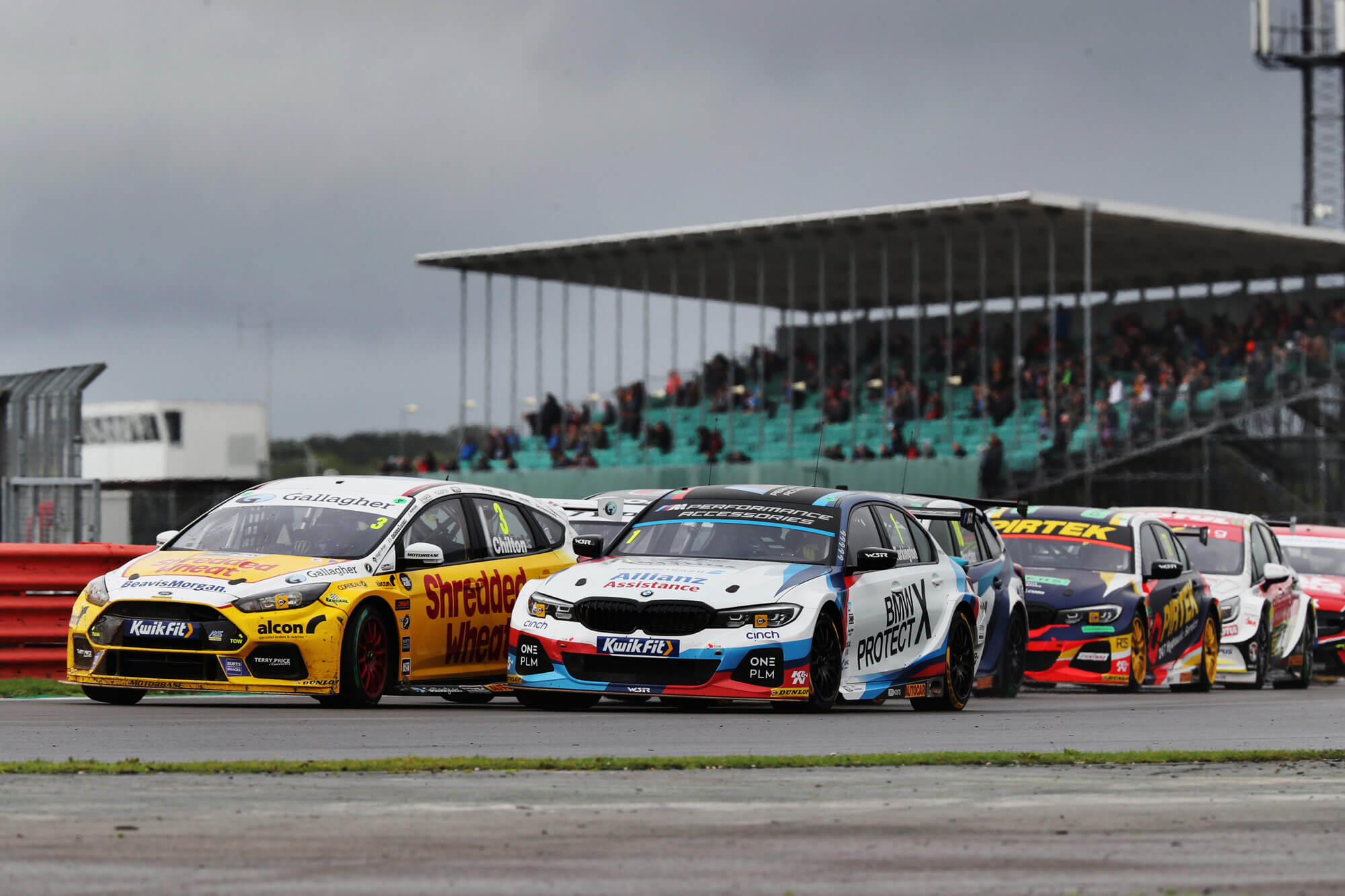 In 2018, BTCC celebrated 60 years of the championship by tying up the track action at the Silverstone Classic. The iconic parade saw touring cars spanning six decades receive a standing ovation, from the glorious Austin A105 Westminster as  raced by Jack Sears in the inaugural BTCC title in 1985 right up to the 2017 title-winning Subaru Levorg GT.
Jason Plato tops the leader board of BTCC with 97 race wins throughout his action packed BTCC career. 
Looking to get closer to the action? The jam packed BTCC calendar offers wheel to wheel racing, from the headline BTCC races to the wide range of supporting championships taking to the track across the weekend.