FLAT OUT
TRACK ACTION
Over the August bank holiday weekend we'll be throwing it back to the pre-war era and bringing things almost up-to-date! We're serving up the best historic motorsport from the last hundred years across one epic weekend.
Check out our provisional 2024 grid line up with further information coming soon!
23-25 AUGUST 2024
BOOK NOW
Kids under 16 go FREE!
Image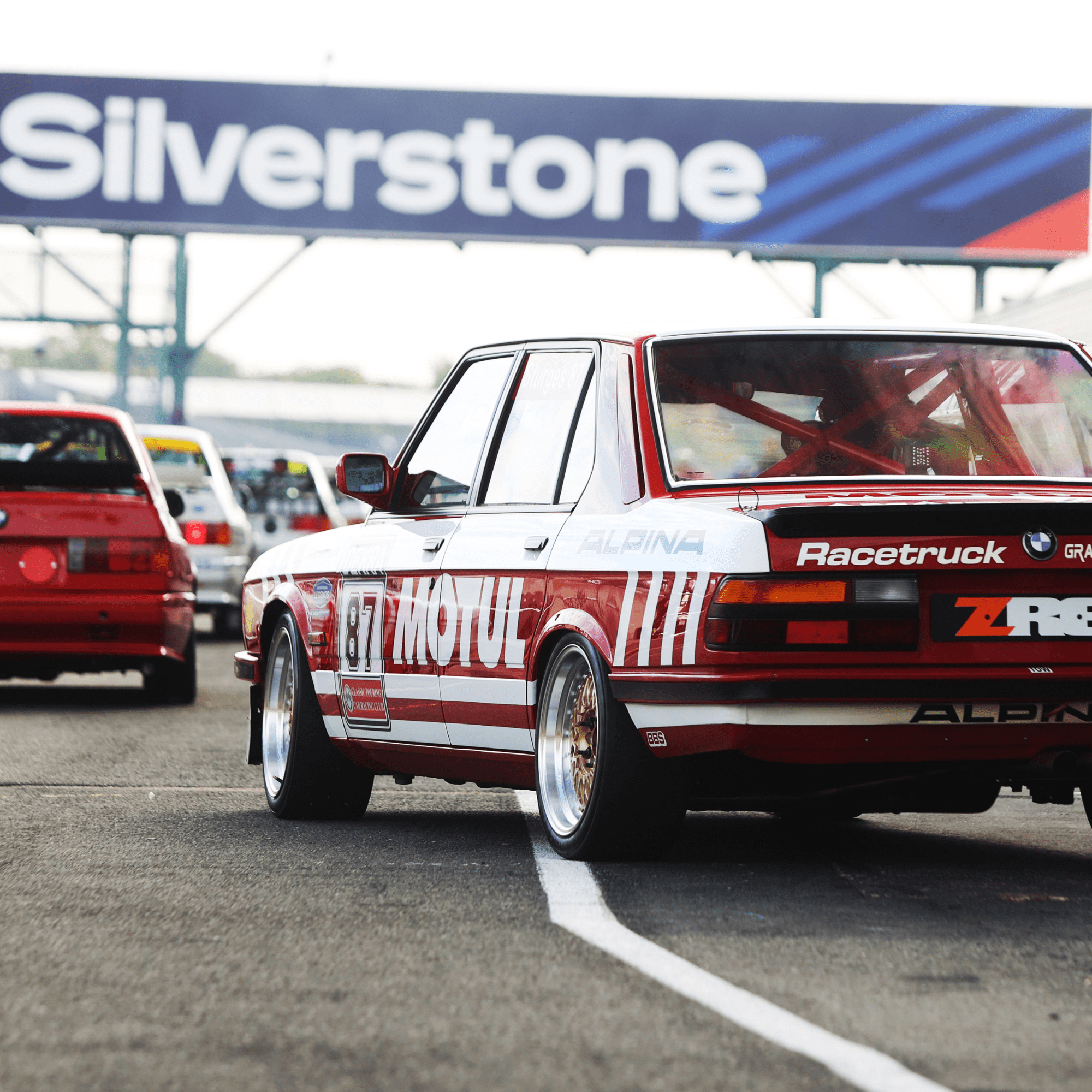 HISTORIC TOURING CARS
The MRL Historic Touring Car Challenge covers the period that touring cars raced in the British and European Car Championships, between '66 and '90, and a U2TC class (Pre '66)
Image
TRANSATLANTIC PRE'66 TOURING CARS
Pre-66 Touring cars are the ultimate crowd-pleaser featuring mass production saloons; watch the humble Mini taking on mighty V8 Yank tanks
Image
MASTERS RACING LEGENDS
The ultimate competition for Formula One cars of a golden age featuring 3-litre engined cars from '66 to '85
Image
MASTERS SPORTS CAR LEGENDS
A series for Le Mans-style sports cars and Group 4 period cars from '62 to '74
Image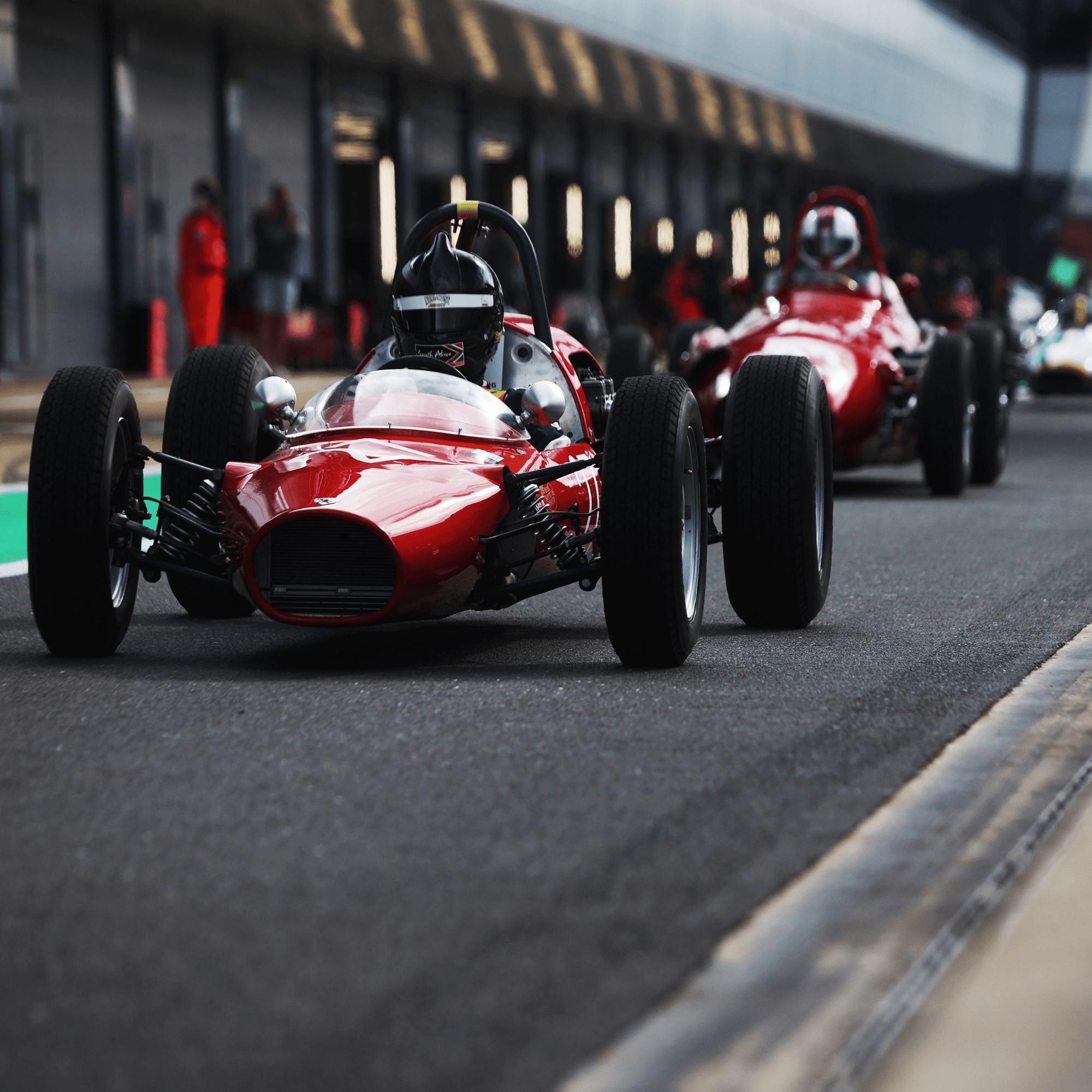 HGPCA PRE'66 GRAND PRIX CARS
The early (pre '66) Grand Prix Cars racing flat-out
Image
MASTERS GT TROPHY
Catering for a wide variety of exciting GT cars that were eligible to enter GT4 race series as well as one-make CUP, Trophy and Challenge series from 2007-2018 inclusive
Image
PRE '61 SPORTS RACERS
A series for pre-'56 sports-racers and 'proper' sports-racing cars built before '61, racing for the MRL Royal Automobile Club Woodcote Trophy & Stirling Moss Trophy
Image
INTERNATIONAL TROPHY
A mini-endurance race for pre-1966 GT cars. Gripping race length battles are sure to guarantee fantastic memories and thrilling action
Image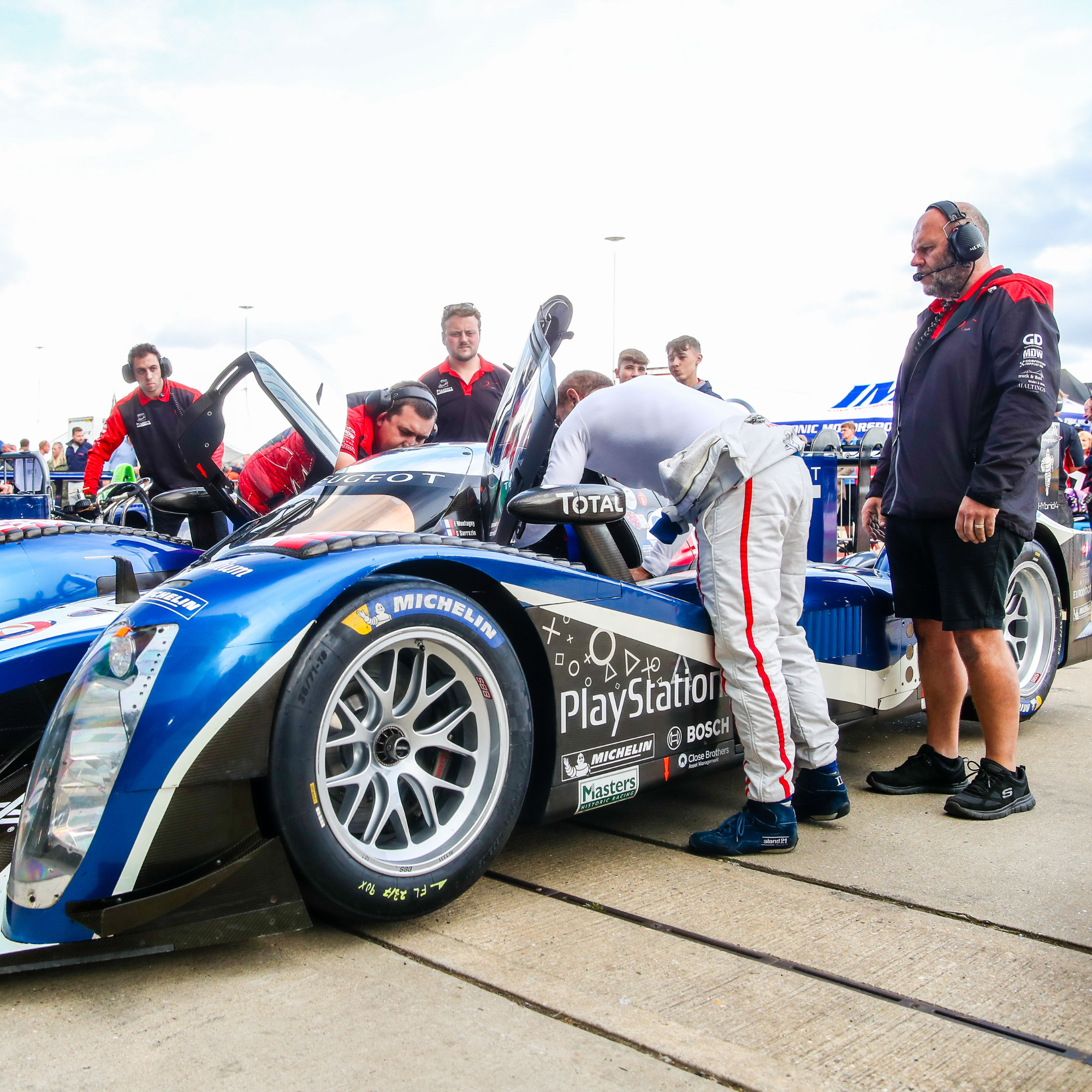 MASTERS ENDURANCE LEGENDS
Masters Endurance Legends caters for all cars that were eligible to enter the major endurance racing events from 1995 - 2012 inclusive
Image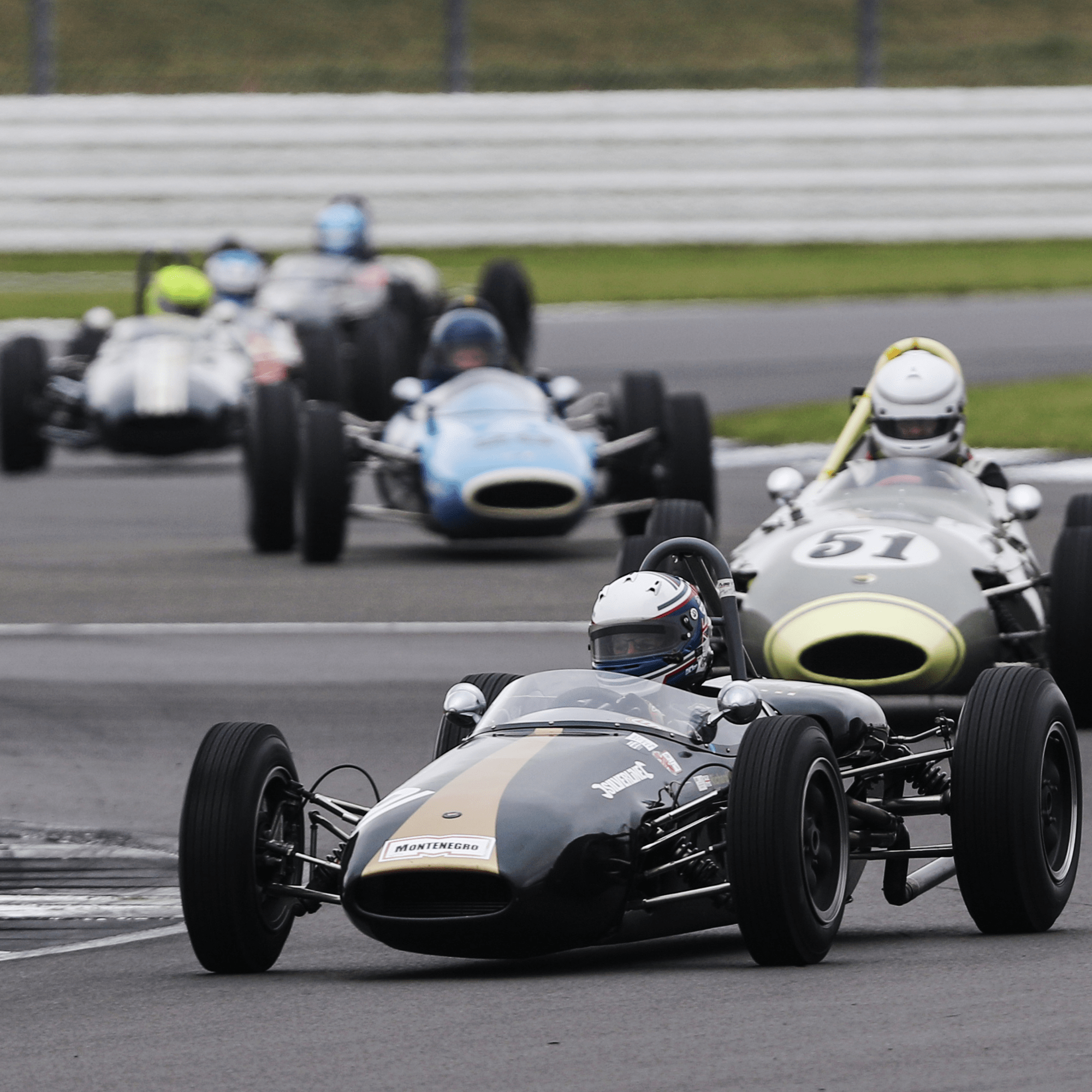 FORMULA JUNIOR
A race for the single-seaters powered by a 1.0/1-litre production engine, introduced in '58 as an affordable stepping-stone for young drivers with sights on Formula One
Image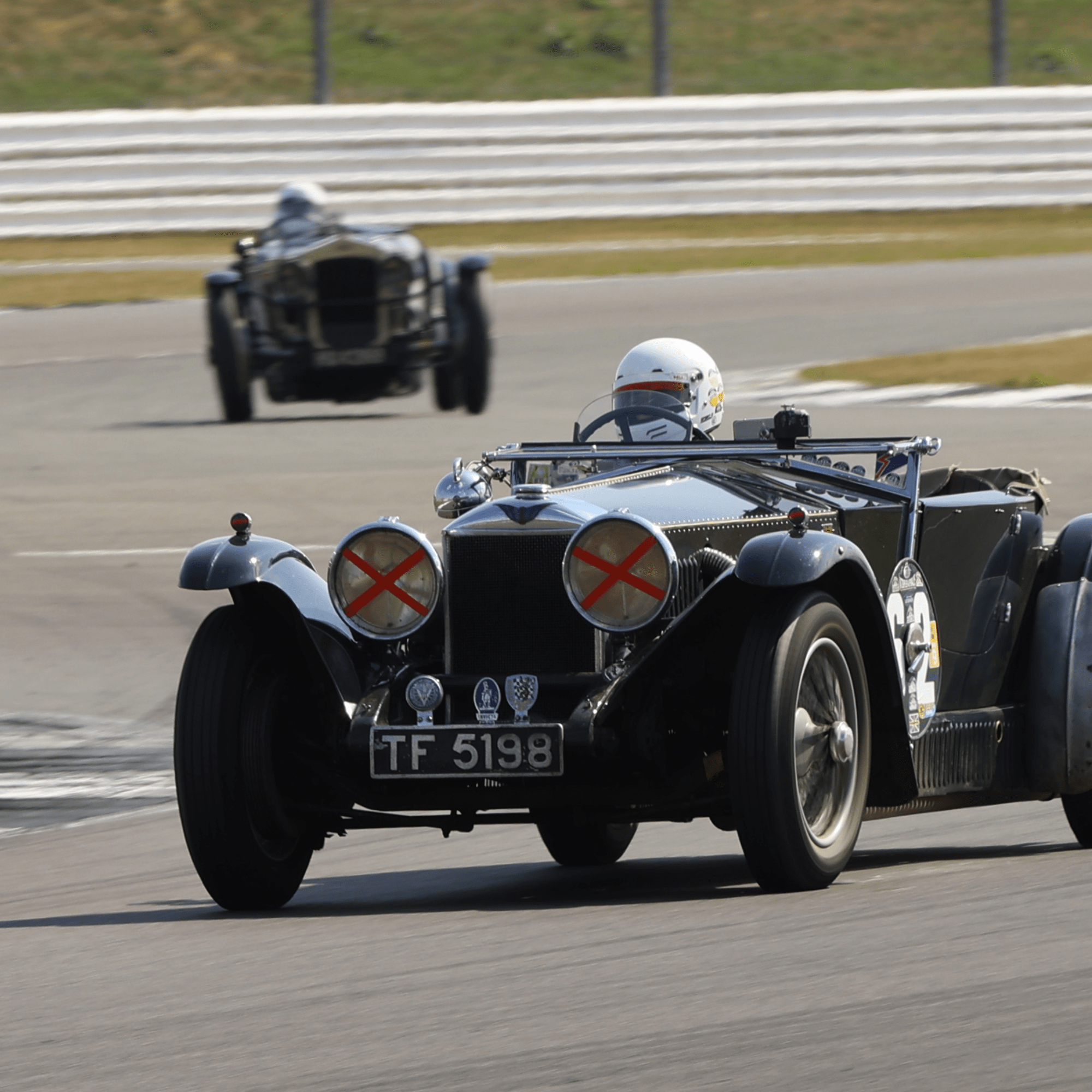 PRE WAR SPORTS CARS
A hugely evocative field packed with pre-war Bentleys, Alfa Romeos, Aston Martins, Bugattis, Fraser Nashes, Lagondas and MGs all dating back to the 1920s and 1930s
Image
MORE ANNOUNCEMENTS
Further grid news coming soon. Watch this space!