Get on track
Drive your own car at the home of British motorsport.
Car track days
Top experience. Top speed. Top fun. At the UK's only Formula 1 circuit.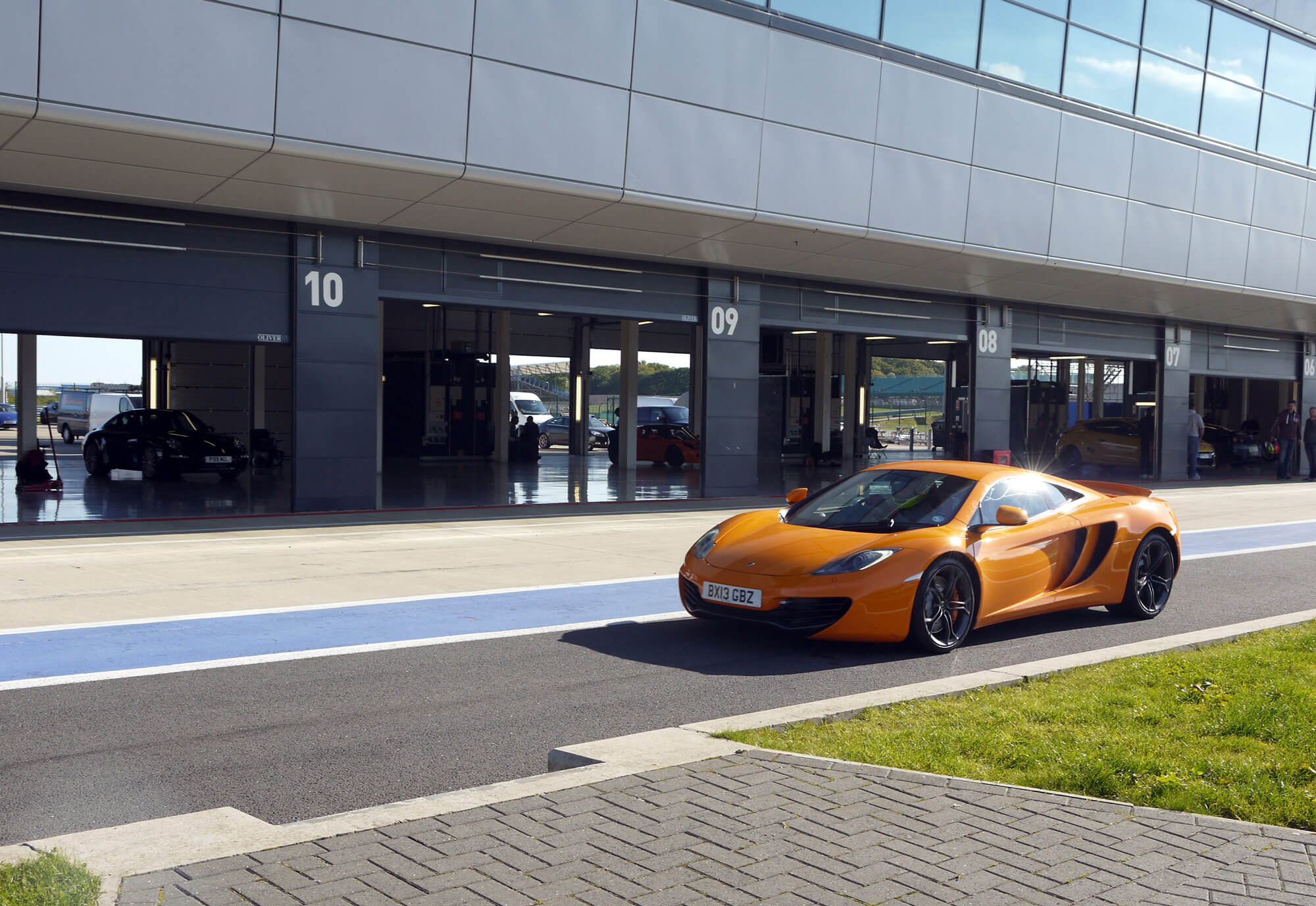 Don't take our word for it
"...As a track day newbie I wasn't sure what to expect"
The Silverstone day was well structured and well organised which meant I settled in quite quickly. With plenty of time on track I was soon challenging Hamilton's lap time (Ok maybe not) but I certainly left more confident and with a grin from ear to ear!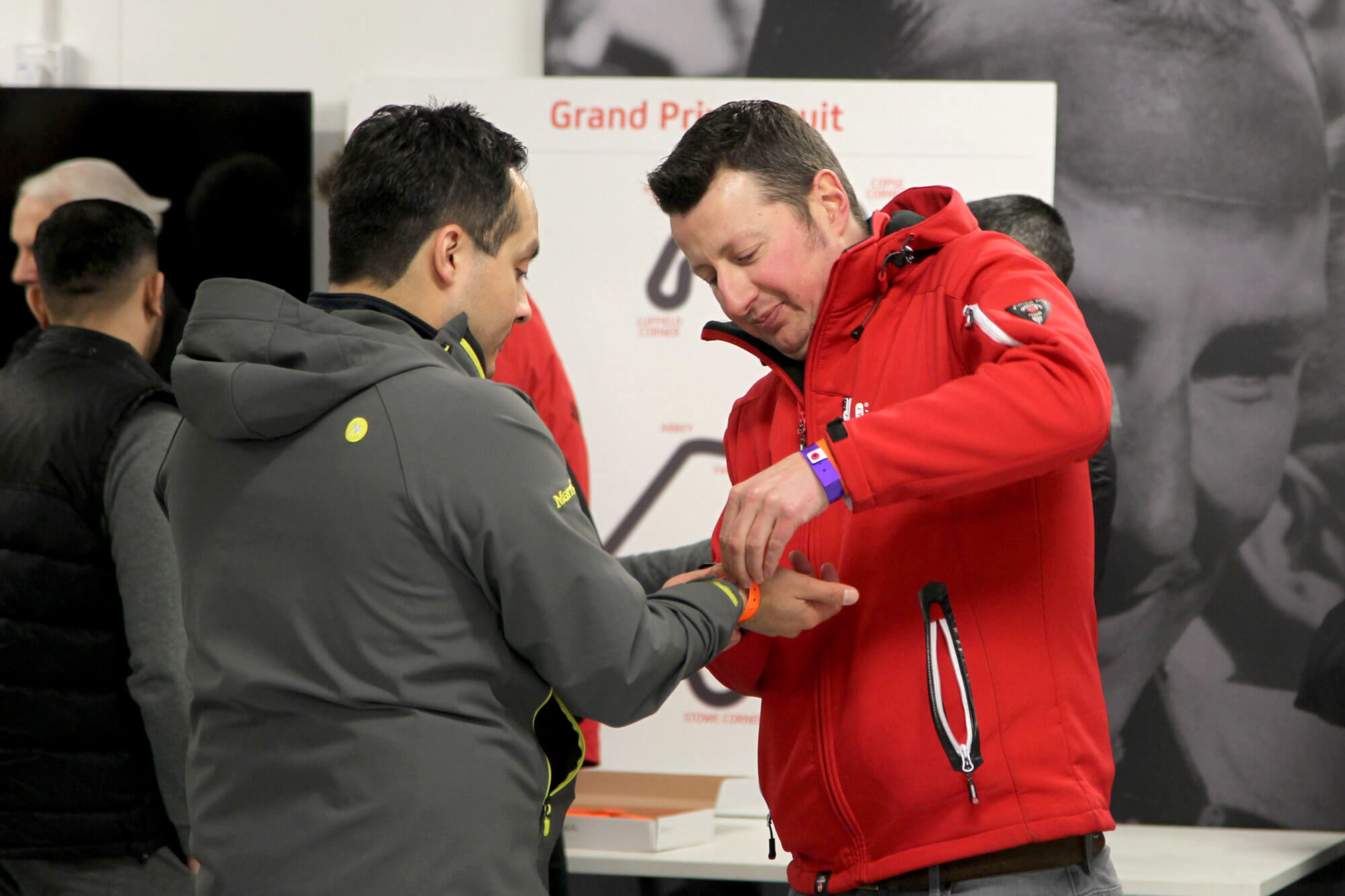 Don't take our word for it
"...An easy to get to, slick and friendly Track Day"
The facilities are world-class, the Grand Prix Circuit and breakfast included, need I say anymore?
2021 CAR TRACK DATES
Dates are provisional and are subject to change.
How will your car track day run?
Focus on your day, we've got you covered.
ONE WEEK BEFORE YOUR CAR TRACK DAY
You'll receive an email with all the information about your visit including a unique link to complete your sign on and safety briefing. 
ON THE DAY
07:00 Gates open. Our team will check your license on arrival. you will be given a car sticker and wrist band for the day. 
08:20 Sighting Laps. Have a practice on the track before the real thing. 
09:30 Circuit live. Take to the track and enjoy your day. 
Your Track Day will either run from the International Conference and Exhibitions Centre, our state-of-the-art Pit and Paddock complex or our famous Heritage Pits. You're location will be confirmed in your joining instructions. 
 
Just a few things to keep in mind:
NOISE LIMIT
Our track days run with a 102dB drive by noise limit.
DRIVER REQUIREMENTS
Drivers must be at least 17 and have a full valid UK manual driving licence. Please bring it with you on the day.
RADICALS AND SPORTS PROTOTYPES
Radicals and sports prototypes are not permitted on Silverstone Car Track Days.
COMMERCIAL ACTIVITIES 
Silverstone Track Day customers are not permitted to run their own retail driving experiences for commercial gain.
TAKE A BREAK
All track activities must break for a 1-hour lunch between 1pm and 2pm
HELPFUL STUFF
Find our terms and conditions here.
Car Track Days will run on one of Silverstone's world-famous circuits.
 
GRAND PRIX
3.660 miles / 5,890 km
The Grand Prix Track layout has undergone many developments to create a challenging and fast circuit since hosting the inaugural Formula 1 World Championship round on May 13, 1950.   
NATIONAL 
1.640 miles / 2,639 km  
The shortest of Silverstone's three layouts, the National Circuit can provide some of the most exciting racing the venue sees each year. Here, the long Wellington straight leads to the tightening Brooklands corner, with braking duels and overtaking at a premium.
INTERNATIONAL
1.85 miles / 2.97 km
Lead the race from start to finish on this 1.85-mile fast and technically challenging circuit with its combination of high-speed corners and straights, also used by Formula 1.
Image
HAVE A QUESTION?
We've got the answers
Amenities / Facilities
Yes, our onsite fuel station opening times (adjacent to the Heritage Pit and Paddock) are: 08:30 - 17:00. Race Days 8.00 – 17-00. The Fuel Station supplies Gulf Super unleaded (97 octane), Gulf Super 102 (102 octane). Gulf diesel.
You must refuel in the garages and paddock and not in the pit lane.
Yes, our Pit Stop Café will be open, selling snacks, meals and refreshments.
Bike/vehicle Requirements
Yes. Additional drivers will need to be booked on at the time of your booking. Instructors must be approved by ARDS and hold a minimum of a Grade B ARDS licence.
Yes, though only if the weather is dry. Slick tyres are not permitted in damp or wet conditions.
Yes, they must be over the age of 16 and sign an indemnity which will name the driver of the car they are a passenger in.
Any passenger over 16 years but under 18 years will have to have their indemnity countersigned by their parent or guardian.
All passengers must wear a helmet and sit in the front seat of the car only. This means that if you are having an instructor session you may not have a passenger. Instructors must be approved by ARDS and hold a minimum of a Grade B ARDS licence.
The noise restrictions for the circuit is 102db on a drive by. This will be monitored at any point around the circuit and at any time during the day. On selected dates we will run to lower db levels.
Please check before booking. The Noise Limit is written on the website and will also be included in your joining instructions. The coordinator will also confirm the Noise limit during the safety briefing.
Unfortunately, Radicals and Sports Prototypes are not permitted on Silverstone car track days.
Legal Considerations
It is unlikely that your normal road insurance covers you for track day driving, please check with your insurance provider and make arrangements as necessary.
In the unlikely event that you have an accident whether large or small, there will be fully trained marshals and paramedics onsite to help you. Similarly, if somebody else has an accident, marshals will alert you of any obstacles ahead.
PLEASE NOTE: it is a condition of your participation in the Activity, that in the event of accident, loss or damage occurring during such Activity you will not pursue any claim for damages against any other participant (save in respect of injury or death).
For more information please consult our terms and conditions as outlined on our website.
On The Day
Yes, garages are available on a first come first served basis. If you require exclusive access to a garage then you can book a bay for £50 - please email [email protected] or call 0844 3728 329 with your request.
You can also book a garage on the day at the sign on desk. We also have an instructor available to guide customers in to their pre booked garages when they arrive at the Paddock.
Access to the venue and paddock will be allowed from 07:15 on the Track Day date. If you arrive prior to this time, please park in the car park indicated on arrival at the circuit.
An open pit lane day means the circuit remains open throughout the day, excluding an hour for a lunch break. This allows drivers to go out on track as and when they please (provided the on track capacity has not been reached).
It is essential that you bring your photocard of your DVLA licence (or country equivalent) with you, especially if your day is on a Sunday or bank holiday as we will be unable to verify it with the DVLA if you should forget it.
PLEASE NOTE: If you do not have your licence, you will not be allowed on the track.
Unfortunately due to current Covid-19 regulations we are limiting the number of attendees to our Track Days. This means we're currently unable to allow the attendance of any children to our Track Day events.
No problem! Track days are non-competitive with controlled overtaking. Faster vehicles have the opportunity to overtake slower vehicles on the straights.
Our team has worked hard to incorporate Government Covid-19 guidelines to make our activities safe for everyone, this does mean that you'll notice some changes on the day.
You can review the current measures in place here.
Prior to your departure to the venue please consider the following;
If you are experiencing any of the following symptoms; a new persistent cough, high temperature, loss of sense of taste or smell you should not attend, and you must follow Public Health England advice.
You must not attend if you have at any time in the past 3 weeks knowingly been in contact with anyone who currently has or has had at any time during the past 3 weeks any symptoms relating to Coronavirus, except as a healthcare professional.
If you are unable to attend for the above reasons you must:
Send an email to

[email protected]

as soon as you are aware.
Notifications must reach us by 8.30am on the day of your booked Track Day. Non-notification will be treated as a no show and no refund and/or reschedule will be permitted
Please arrange a COVID-19 swab test, sending the test results within 7 days. We will then be able to reschedule your Track Day, rebooked Track Days must be taken within 3 months from the date of your original Track Day.
All drivers must wear helmets that comply with the Motorsport UK /ACU technical & safety regulations. If you have your own helmet that complies please bring it, if not you can hire one at the circuit for a small fee on the day.
Additionally, we ask that all arms and legs are covered – shorts and t-shirts are therefore not permitted. We also advise that you wear sensible driving shoes or trainers.
Yes, additional in car tuition can be purchased in advance by calling 0844 3728 329 or emailing [email protected], or on the day should the driver wish to have more instruction. Price for 30 minutes (20 minutes on track) is £55 per slot. 
Yes, novice drivers will be taken around the circuit for instructional laps with a Senior Silverstone Instructor. Additional in car tuition can be purchased in advance, or on the day should the driver wish to have more instruction.
Security at the Circuit
Yes, any images taken at the event should be strictly for personal use only and not used for any commercial purposes, including on board cameras. If such images include imagery of an accident you must make such images/footage available to Silverstone and agree not to post such images/footage on social media sites including but not limited to YouTube and Facebook.
PLEASE NOTE: 
Drivers using cameras must complete a form obtained at signing on or on the link below and have the equipment checked by a member of the Safety Team.
Only bolt on mounting systems designed specifically for the purpose and not suction or other temporary mountings must be used.
Under no circumstances must Helmet Cams be used.
Drones are also expressly forbidden.
Please complete our onboard camera request form by clicking here. 
Ticketing and Joining Instructions