Race Marshals
Our army of over 700 volunteers ensure that events at Silverstone run smoothly and safely. Whether it's Grand Prix or club-level meetings, marshals are an essential part of the pits, paddock and trackside team and we're always looking for volunteers.
Our Race Marshals are a friendly community of dedicated fans from all around the UK, who are trained to the highest standard, committed to ensuring safety wherever they are posted on the circuit. 
As a Race Marshal you'll play an essential part in the safety of all of our motorsport events from the pits and paddock to trackside - every part of your role contributes to the overall efficiency, success and safety of the event.
If you're a passionate and alert race enthusiast there's no greater way of being in the thick of the action.
Image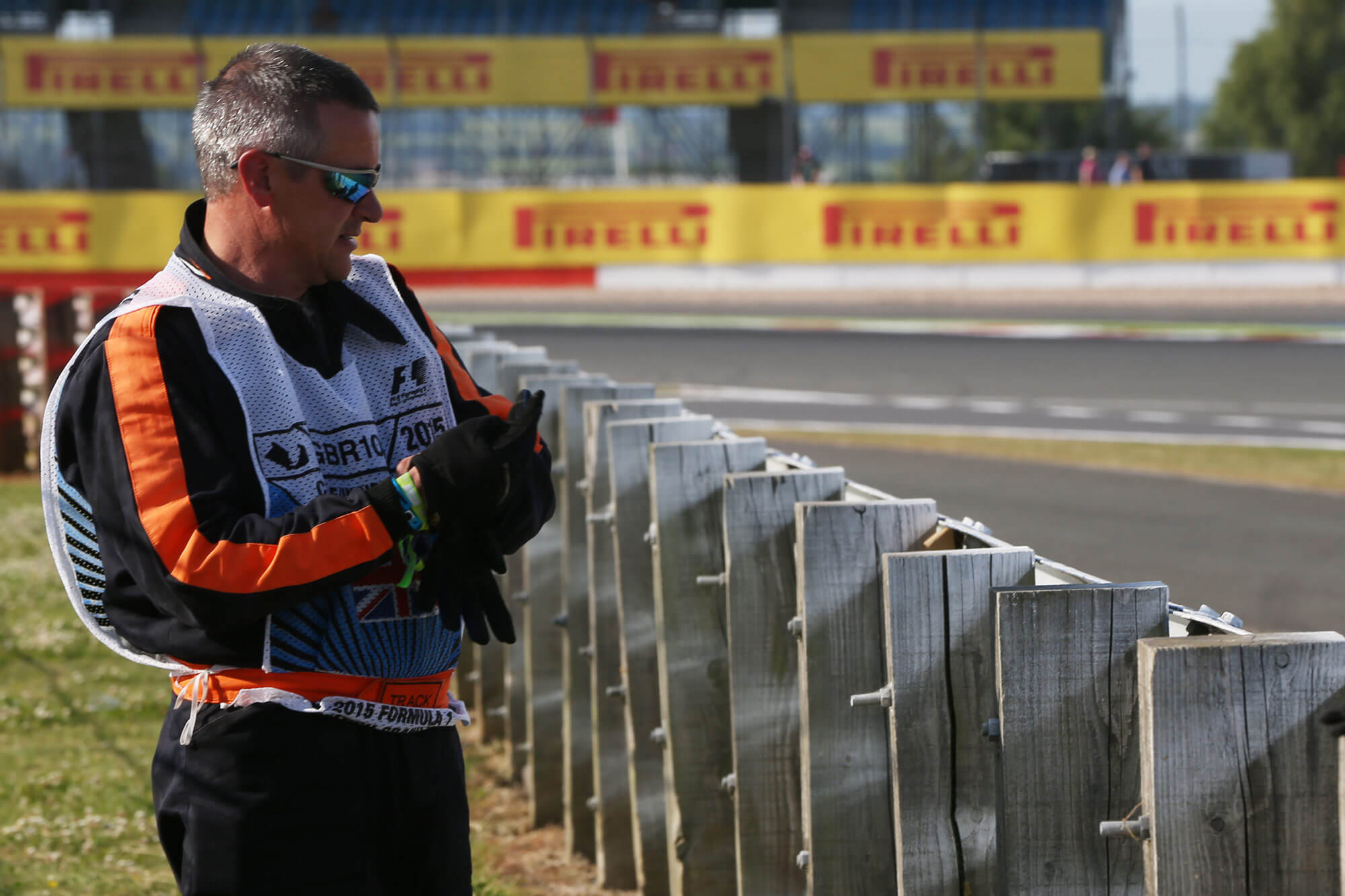 Training is an essential part of your development as a marshal, both in terms of refining key skills and enabling you to progress through our grading scheme. 
These training sessions are a combination of classroom and practical sessions designed to guide you through the basics of marshalling and continue your marshalling career as your skills and experience grow. 
Image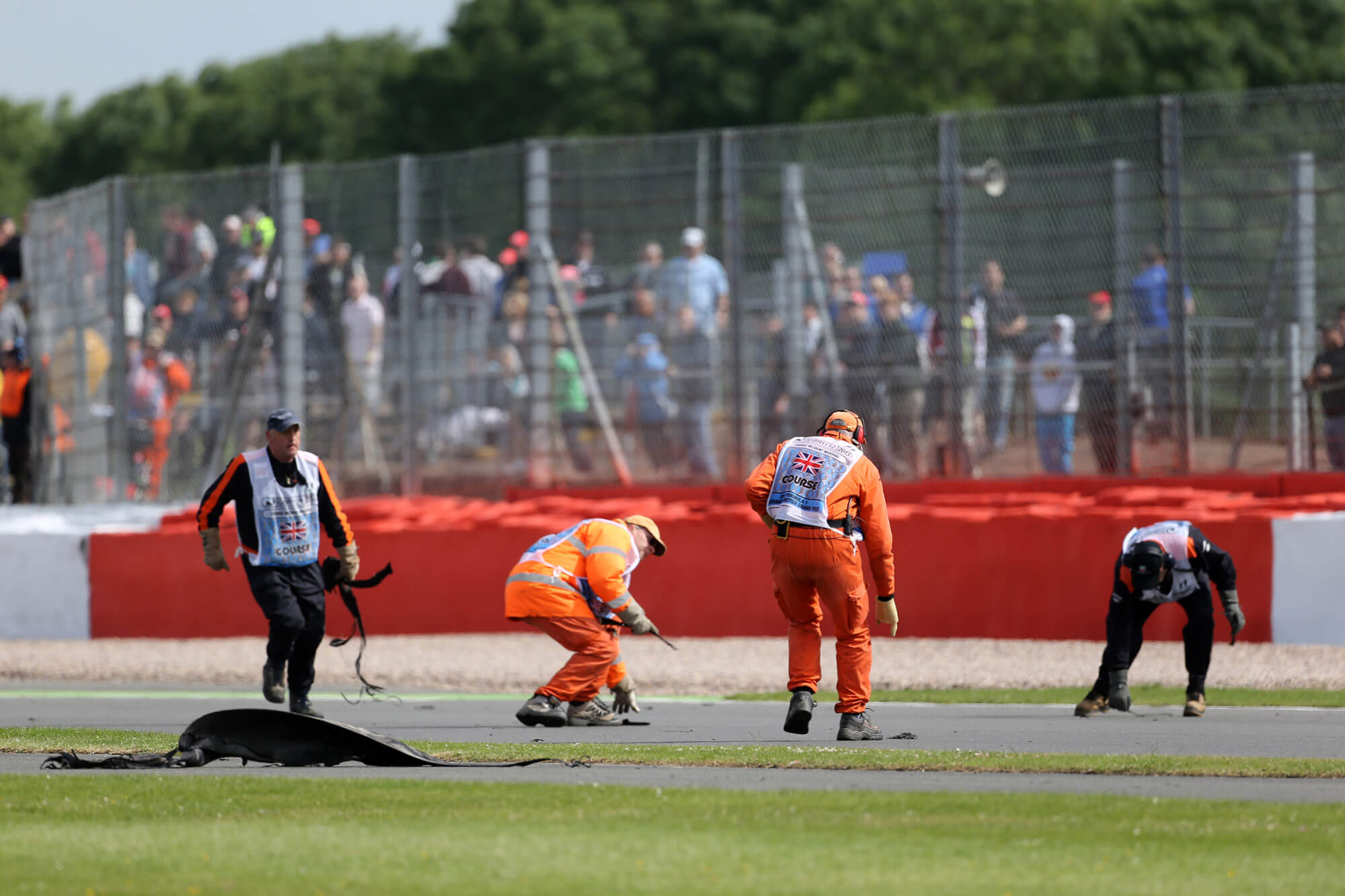 Once you've completed your training, you would usually start as a track based marshal to learn basic track-craft skills (including fire fighting). Once you have experience and relevant training, the following roles will be available to you.
 
Incident marshalling – dealing with incidents and safety rapidly.
Flag marshalling – communicating risk, hazards, etc, quickly and efficiently to drivers.
Assembly/Paddock – ensuring the correct drivers get safely and efficiently out on the circuit to practice/race.
Start-line – ensuring the safety of the grid and correct positioning of cars.
Plus many others – Rescue, Recovery, Pits, etc – All of these roles are key to run a safe and efficient race meeting – and covered by volunteer marshals!
If you would like to join the Silverstone Marshals Team no previous experience is necessary, all we ask is that:
You are over the age of 18
You are willing to listen and learn as live circuits are dangerous
You are fit and healthy
Silverstone Marshals Team usually runs it's training days out of season with trainee days in November and March, however due to the volume of interest in marshalling we do also run Taster Days throughout the season. 
If you have any questions, please email [email protected]